You can Test DCP with VLC Player (for FREE)
October 25, 2018 Blog, Tutorials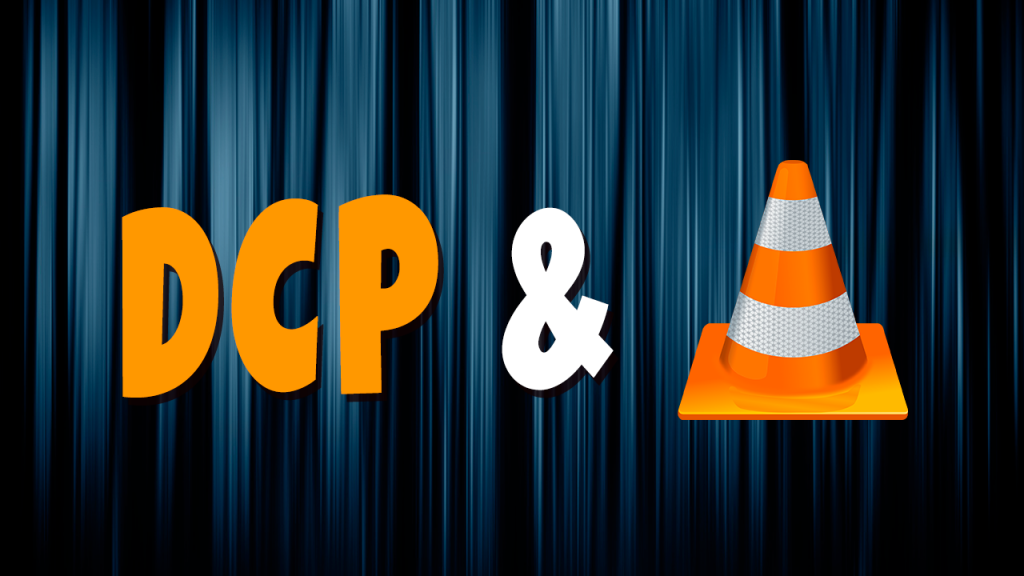 Back to the Digital Cinema Packages
Did you know that You can TEST DCP (Digital Cinema Package) with VLC Player. That's really nice. You can basically see how is your DCP's image looking like and how's the audio. In this video we are going through how to test a DCP with VLC Player. There are some challenges but let's see them as we go things through.
DCP = Digital Cinema Package = is a collection of digital files used to store and convey digital cinema (DC) audio, image, and data streams.
Testing the DCP with VLC Player?
Well, you can just open a DCP. mxf files with the VLC player.
BUT — you must test the video and audio SEPARATELY! You cannot (yet) test them in the same time. AND with this method you can AT LEAST see how's your DCP video looking — is it exported with the correct aspect ratio and quality or are the colors correct.
When you might need a DCP copy of your film?
Were you accepted to a film festival? Do you need a tested & working DCP (Digital Cinema Package) for the film festival? Do you have a small budget? Well, I had a small budget too and here I am explaining how I tested IF THE DCP IS WORKING OR NOT for FREE. Making a DCP usually costs like hundreds or even thousands of euros so it's nice to know that it can be created without paying any money and also test it with no money. In our latest tutorials about DCPs (which you can find below) we made a DCP with DCP-o-Matic and then tested the DCP with NeoDCP software. But, this time we are testing the DCP with just VLC PLAYER! VLC just awesome program.
Here's tutorial on How to make DCP for free
About the software:
About VLC Player:
VLC is a free and open source cross-platform multimedia player and framework that plays most multimedia files as well as DVDs, Audio CDs, VCDs, and various streaming protocols.
About DCP-o-matic:
DCP-o-matic is a free, open-source program to create Digital Cinema Packages (DCPs) from videos, images, sound and subtitle files. You can use it to make content for playback on DCI-compliant cinema projectors. It can take files in many different formats, including MP4, Apple ProRes, MOV, AVI, M2TS (from Blu-Ray), VOB (from DVD), WMV, MKV, JPEG, PNG, TIFF and lots of others.
Downloading the software:
Thank you very much for watching! I appreciate that. Please SUBSCRIBE to our channel if you find this video valuable. And ultimately I hope this helps you 🙂
*************
THANKS TO YOUTUBER "tryekk" TO COMMENT ABOUT THIS VLC & DCP THING!
*************
Create subtitles automatically with Maestra
You can create the subtitles automatically with Maestra. You can also do voiceovers and transcriptions with Maestra (automatically). I am their affiliate so if you want to support my channel, please click the link above to register and check Maestra out. The first 30 minutes is FREE minutes as you start using Maestra.
► Try Maestra (create Subtitles automatically for your videos)
Conclusion
So, hope you liked this tutorial and it gives you the information you need! Ask for more at any time. Also read my previous articles. Hey, also remember to follow my channel in Youtube! And thanks for watching! I appreciate that.
Other articles to read:
Share this article:
---
GEAR THAT WE LOVE, USE AND RECOMMEND
Follow OLOHUONETUOTANTO (Living room Productions):