Want to be a Filmmaker? Follow these Youtube channels!
July 4, 2018 Inspiration & tips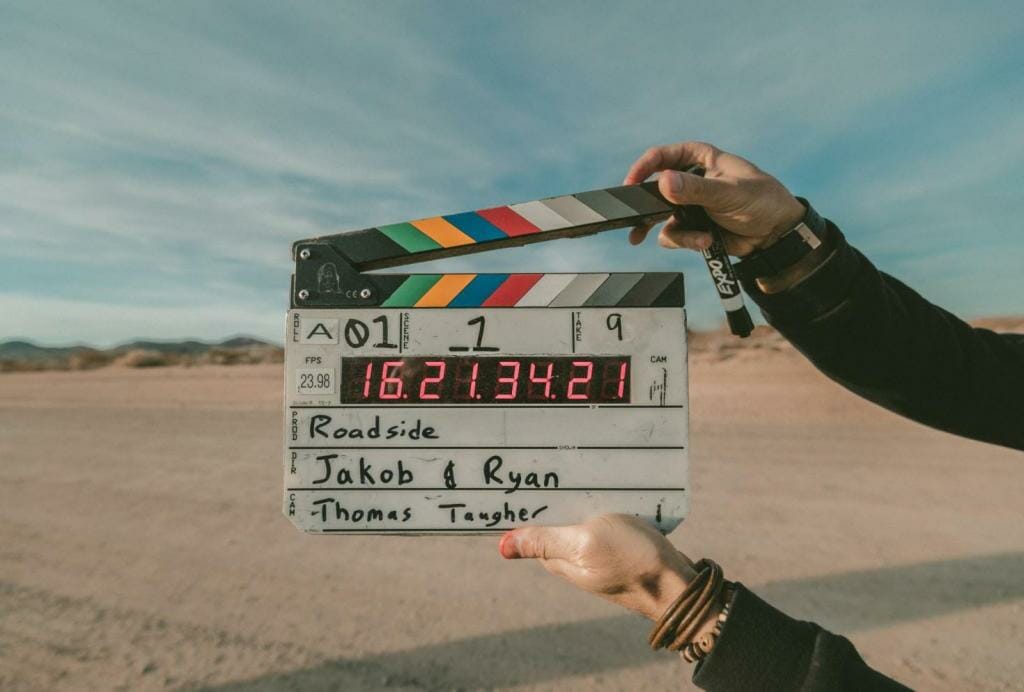 Youtube is like a school
So you want to become a filmmaker? Well, Youtube has been a source of inspiration and a school for me – I've studied from there (and of course from other sites, such as MasterClass.com) all what is related to videos and to filmmaking – and I study more everyday. All this, of course a free of charge (from Youtube), which is an extremely cool aspect in this whole thing. Of course, in addition to just reading and watching Youtube videos, you have to DO something in practice to actually learn something – at least I myself have to try things in practise before I learn anything.
What sites or Youtube channels to follow if you want to stay like one step ahead of others in the field of filmmaking and video? If you are not used to watch Youtube, then the beginning can be challenging – but yes, if you want something enough, you can do it.
But, here is the list of the channels that we mostly follow, and YOU should too.
1. Film Riot
The film riot is one of the best. Film Riot has now over 1.3 million subscribers on Youtube. If you want to follow someone (and today it's actually a production company), then follow Ryan Connolly. Film Riot typically publishes a new video several times in a week and the episode usually lasts from 6 min to 15 minutes. The content of the episodes varies from; "behind the scenes" -videos, tutorials, interviews, tips, competitions, device / gear reviews, Q & A -videos (in which Ryan is answering to subscriber's questions), and the channel also shows Ryan's short films and much more. Over the last few weeks, he started doing Podcasts in addition to all the other content they have on their channel.
The videos are really high quality regardless of their large range of videos, and you always feel that you are learning something new when you watch the new episode. I have followed Film Riot since when they had like 100 000 subscribers. The channel has incredibly evolved from those times and to a better direction. Film Riot is a very strong recommendation. In fact, I watch all the videos from Film Riot – so the Youtube's alarm clock icon is pressed!
2. Red Giant
Red Giant mainly makes add-ons and products for video and filmmaking with Adobe Premiere and After Effects.
Red Giant is producing and creating short films (usually presenting some of their products / add-ons through films) and explaining how they did the films. Videos are very instructive and interesting. Often the Red Giant videos are hosted by Seth Worley.
I'm listing Red Giant channel here as a second, because I use their products, so I here by watch all the videos they publish. Often the videos are about; "how to make the X effect with this X add-on" or something. One of their most popular add-ons is Trapcode Particular. With Particular you can create particle effects, ie water & snow, dust, explosions, smoke – basically create any effects based on small particle particles.
You should also visit Red Giant's website to see if there is something interesting on there.
3. Video CoPilot
If you have not seen the Video CoPilot yet – check it out immediately! Video CoPilot is also one of the greatest and the company host Andrew Kramer is an extremely tough VFX wizard (visual arts, visual effects). If you also want to be a After Effects wizard – you have to follow Andrew. Andrew is nowadays making visual effects for example for Disney films (Star Wars: Force Awakens) he was responsible of at least some of the hologram effects that were seen in the movie. Andrew's tutorial videos are very high quality, entertaining and Andrew throws jokes on time to time during his tutorials so there is also humor within.
One of the finest points in Andrew's tutorials is that he tries in most of his tutorials to create all the effects 100% in After Effects – that is, he does NOT use external programs or third party software to make them. Which is nice. If he'd use (third party software) – it would require that you have the third-party software or add-ons installed on your computer to complete the tutorial / effect . Okay, it's irrelevant if the software is free, but what about then when the additional software costs like hundreds – if not thousands of euros.
Below is an example of one of Andrew's most recent tutorials:
Video Copilot's tutorials are usually relatively long – from ten minutes to even hours. But you don't create the Hollywood-like visual effects within five minutes. You should be grateful that Andrew tells how to do the effects in less than an hour long tutorials and those are things and tips he has been studying for hours, days, and weeks. I will quarantee that your time won't be thrown in vain if you watch Andrew's tutorials. The videos contains absolutely cool stuff!
You can also buy things from Video CoPilot; audio libraries, visual effects, and other (mostly After Effects) add-ons. One add-on's effects that you maybe have seen in like every action movie is Optical Flares. You sould check that at least that out. I would just say, "do not think anymore, but watch and follow Video CoPilot"!
4. Rocket Jump Film School
Rocket Jump comes with high quality content – and the different range (of videos) are almost the same that with the Film Riot channel. The channel covers topics such as: lighting, editing, directing, cinematography, producing and so on. They have done a lot (such as the highly-popular Video Game High School) and they make more movies all the time. Despite their young age, I recommend listening to what they have to say.
Here is the epic demonstration video for the Rocket Jump Film School Youtube channel:
The Rocket Jump channel is full of good tips. Here's an example tutorial video about how to put a microphone for the actor:
In addition, they have very interesting analyze videos:
They also have another (their main Youtube channel) "Rocket Jump" for which they publish their movies – and that channel is also worth watching.
We are adding more channels later
I just listed four channels here to avoid too much info at once. I would have wanted to talk about about like TEN channels right away, but I will hold myself and write about them in another article.
Getting started on any subject is challenging (I say this because if you're not used to watching Youtube) – but I want to encourage every video and filmmaker to at least take a look at these channels and give them the opportunity. Hopefully you will create a new habit; watching them like a day-to-day. However, the content of these channels is really beneficial for you – and time you spend on these channels is not wasted time. Take the time – for example that you watch reality TV (or something like that), which is not how you develop yourself as a human being or a creator – on the videos of these channels. Or what's even better: look at a couple of these videos, take inspiration and create something by yourself!
If you have any other good Youtube channel in mind that we all should follow, comment about that on the comment section.
Other things
You can find this article also in Finnish, read it here »
Share this article:
---
GEAR THAT WE LOVE, USE AND RECOMMEND
Catch up with OLOHUONETUOTANTO (Living room Productions):