There are many Photo Editing Programs for Phone — which one is the BEST?
September 19, 2018 Inspiration & tips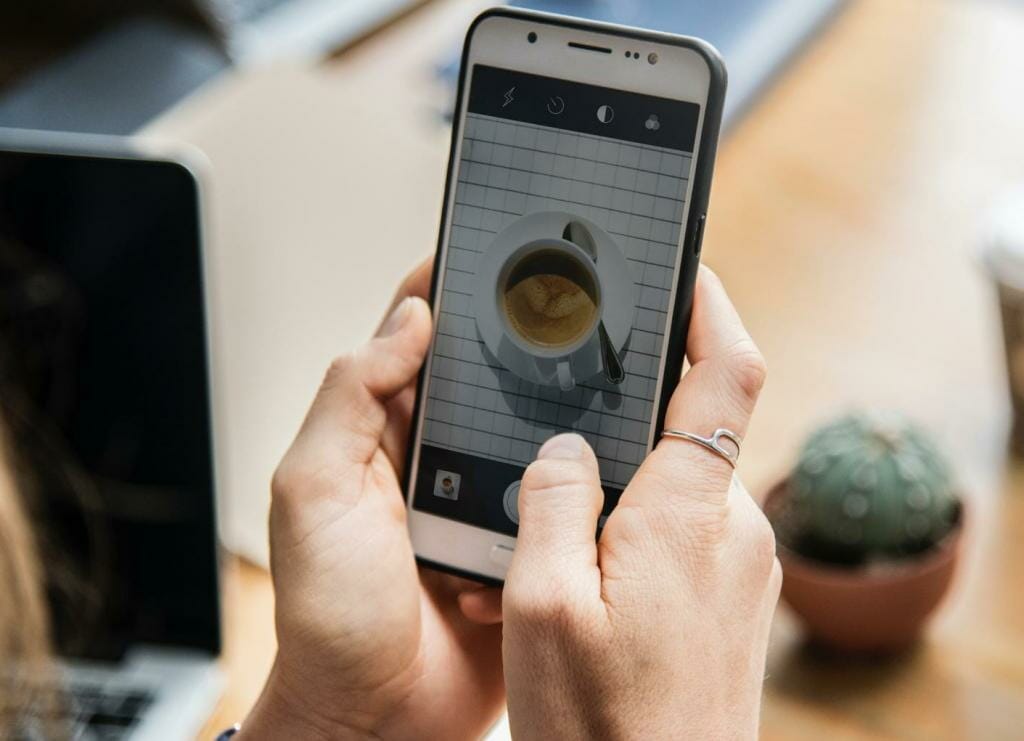 In recent years, I have noticed that I take lot's of photos with my smart phone — increasingly — shall we say, some every day. Well — the phone is always with you and it is very easy to grab the phone and just take a picture of the situation as it is — and it is a great pleasure that the pictures are extremely good quality with today's tech.
Phones that I have used
I have been using (last couple of years) first OnePlus 3 and now this year (2018) I got the new One Plus 6. With both phones you can get very good images. In addition to good still photos, both phones (and especially One Plus 6) also have really powerful video features — One Plus 6 takes 240fps in Full HD and in 720p with 480fps. Which is really nice.
And whoever did not understand what I was just talking about, can send me a message.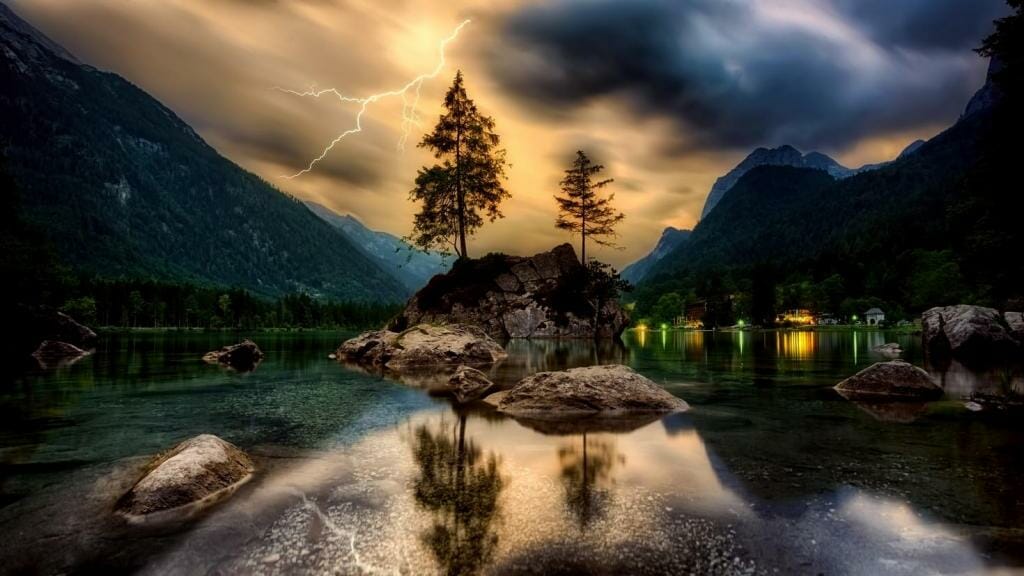 [Pixabay, an example of a HDR image]
The greatness of RAW- & HDR -images
HDR shooting mode is a very nice thing to have in the phone's camera. HDR comes from the term "Hight Dynamic Range" — and in practice, HDR means that when you take a picture with your phone — the camera does not take just one picture but actually takes a few — three to five or more images at same time (typically one under-exposed, one properly exposed and one a little over-exposed) and then combines them into a single image that has a mixed exposure of the photos taken at the same time. The result is very balanced and luminous image (example above).
Nice – a lot happens in a very short time.
I always take pictures with the HDR-mode on — 'cause you don't need to worry about taking photos in poor or too bright light anymore. The pictures will about automatically be well-exposured and balanced. It is also a pleasure to edit HDR -images afterwards.
RAW image — take if it's possible and you have enough space on your phone
RAW images — yes, you can take them with your phone (and at least with your DSLR) — which is nice. If you can find the RAW image -option from your phone's camera — turn it on if you know that you are using / editing them afterwards. Keep in mind, however, that if you take RAW images — your phone's storage will be full fast, as RAW images takes lot of space.
If you don't know what RAW -image is, please watch this video.
Well, yeah — all kinds of stuff — let's at last actually talk about the main heading of this article: the image editing software.
For what kind of use do I edit photos (with phone)?
Usually, the pictures I take with phone are edited for (to use on) Facebook, Twitter, and Instagram — and Instagram is maybe the most used place. Instagram is a awesome place to put pictures — it gets visitors to our website, viewers to Youtube — and anyway with Instagram you can get a lot of visibility if the pictures gets lots of likes and comments.
I have a certain my-own-quality-criteria for etc. what the pictures should look like when I'm putting them to any social media — so I need and want that the phone's camera is great and the image editor (for phone) is functional and has lot's of professional elements in it.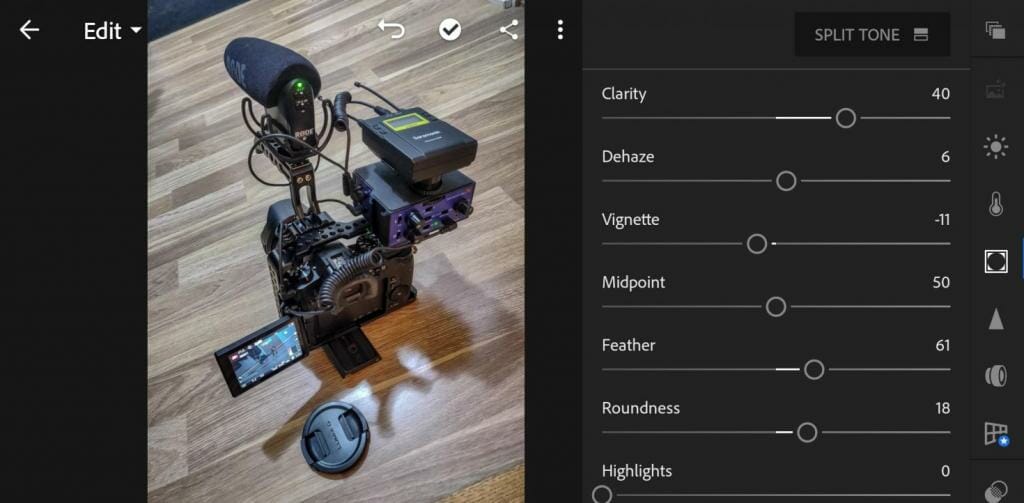 Well, what
image editor

do I use?

Over the years I've tested many downloadable (and free) image editing software — and I have always returned to use one program: ADOBE LIGHTROOM.
Adobe Lightroom — it's just epic
Adobe Lightroom is a professional program so you can get all the important adjustment options you need — such as sharpening, clarity, color balance, cropping, vignette, exposure, highlights / shadows etc. + you can export the images from the program without any "watermarks", the interface is clear and functional. Images can be edited and adjusted with nice sliders and you can always see what's happening (to the picture) from the phone's screen.
I mentioned about HDR images on the top of this article because I recommend everybody putting the HDR shooting mode on (somebody may have not noticed HDR -feature in their phone yet). Already-balanced images are more nice to edit afterwards.
If at some point I need to make more demanding photo manipulation, I will move the pictures to my computer and open Photoshop or Lightroom. That said, my requirements for the photo editor (in phone) are in a way that I can make the so-called "basic exposure and color adjustments" nice, easily but professionally.
Of course, I have been using Adobe products for work and these programs are already familiar for me. So — because I like to use them on my computer — it was no surprise that I like to use Adobe products (for example, Adobe Lightroom) with other devices like with my phone. And when we are discussing about these issues, there are always the point of opinions and habits (who likes and who doesn't) — but let me say that after years of testing and experimentation, I know what I want of (phone's) photo editor.

So the Lightroom has been good for so far. At some point, there will may be some program that will replace Lightroom, but let's worry about that then.
The flaws of Lightroom
However, it's not all about dancing with roses — for example, if you want to edit RAW images on your phone with Lightroom — you can't do it — for free. Upgrading Lightroom costs (just checked) 4,99€ / month and yeah it gives you many pretty good features to the editor. I have not actually needed these features for the phone so far — because as I mentioned if I need to do some "more demanding" image editing — I move them to my computer — open Photoshop CC (or Lightroom CC) and edit them there.
BUT —  despite the pros and cons Adobe Lightroom -mobile IS a very strong recommendation for the phone's image editor. Worth to try at least, you can get very far with Lightroom's free version.
So, let's edit some pictures!
Keep in mind that the you can ask for more information from me.
Share this article:
---
GEAR THAT WE LOVE, USE AND RECOMMEND
Catch up with OLOHUONETUOTANTO (Living room Productions):