How To Record Your Computer Screen | OBS Studio Tutorial
April 23, 2018 Tutorials
Do you need to record PC screen?
How to get good quality video when recording your PC screen? How to record your mouse and PC monitor? How to use OBS studio?
We will answer the above questions in this tutorial; you will learn how to record your computer screen, mouse and voice with OBS studio (Open Broadcaster Software). In the tutorial video above, Johannes Myllymäki from Living Room Productions show how to use OBS studio to record your screen and voice — with an external microphone, I have the Rode NT-USB mic. We are covering the basic settings of OBS studio on how you will get started to successfully record your PC monitor screen and your voice.
The most important setting are in the main view: Sources and their settings. Then you can fine adjust things in the official "settings" panel, like the output of your video size, location and quality. You can also adjust the sound recording device and its frequency.
? Download Open Broadcaster Software (OBS) >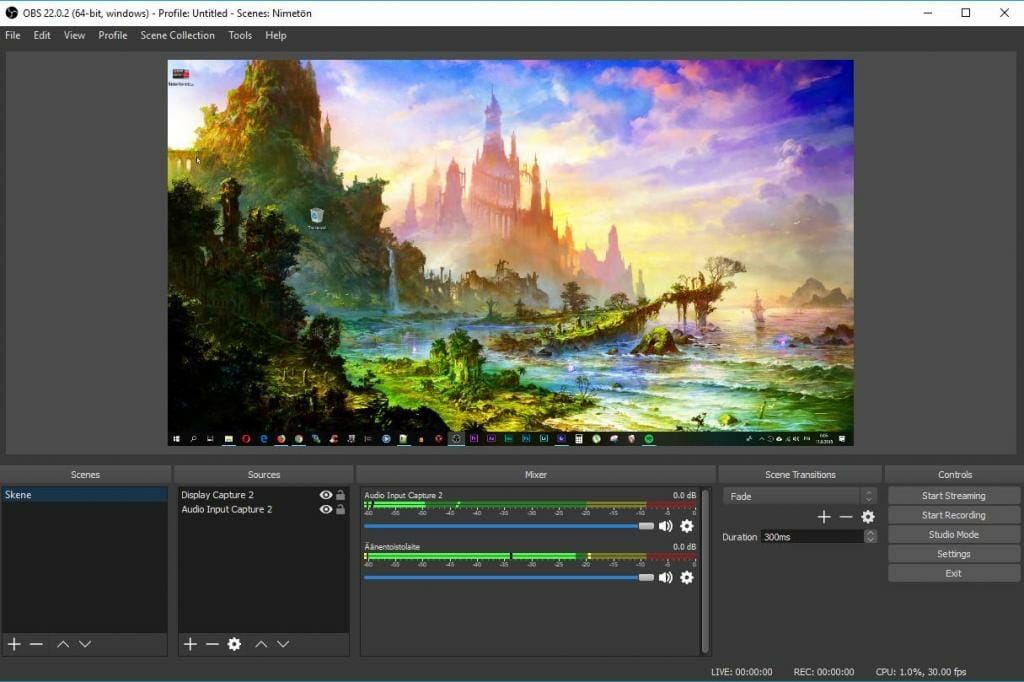 Thank you very much for watching! ❤ I appreciate that. Please SUBSCRIBE to our channel if you find this video valuable. And ultimately hope this helps you and you find some value here 🙂
LINKS to my latest big tutorial series:
PART 3: How to test DCP works on PC (with NeoDCP) >
PART 2: HOW TO MAKE THE DCP WITH DCP-O-MATIC >
Share this article:
---
GEAR THAT WE LOVE, USE AND RECOMMEND
Check OLOHUONETUOTANTO (Living room Productions):