How to Record Your Computer SCREEN and AUDIO
September 10, 2018 Tutorials
How to Record Your Computer SCREEN and AUDIO
Let's ask again some questions: do you need to record your computer screen? How to get good quality video when recording your PC screen? How to record your mouse and PC monitor? How to basically use OBS studio?
I know, I have made this tutorial earlier — but it was 16 minutes long and it's quite long — I decided to make this tutorial a little bit faster.
So, I will be answering the above questions in this tutorial; you will learn how to record your computer screen, mouse and voice with OBS studio (Open Broadcaster Software). In the tutorial video above we show you how to use OBS studio to record your screen and voice (with an external microphone, I have the Rode NT-USB mic). We are covering the basic settings of OBS studio on how you will get started to successfully record your PC monitor screen and your voice. But more fast this time!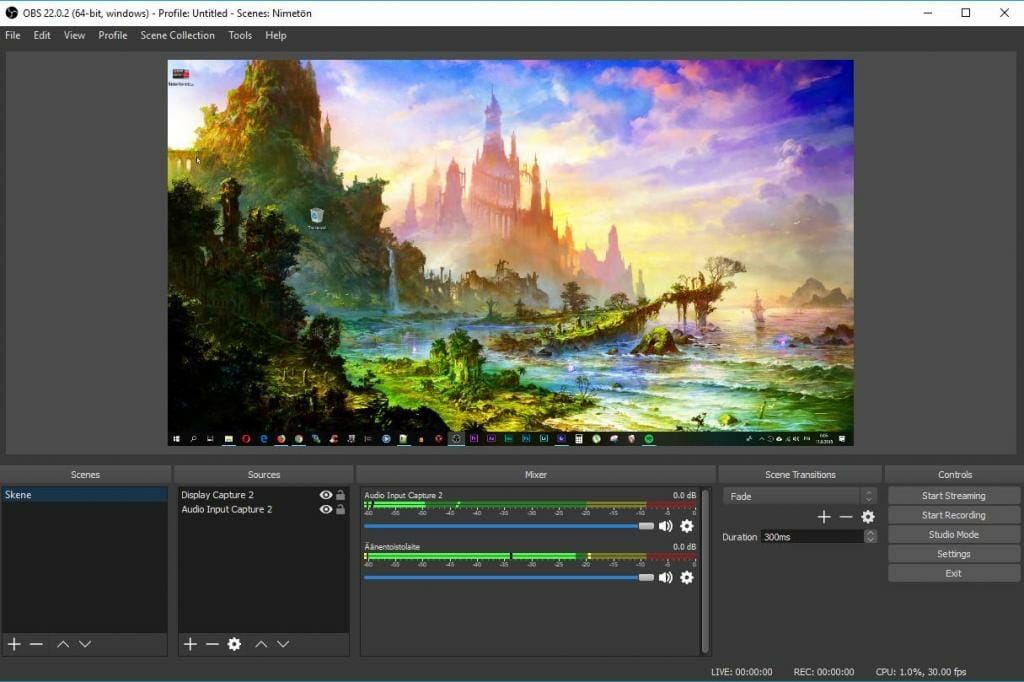 This tutorial in text format here:
Have at least one Scene
Put your sources to the Scene

Display Capture (choose your display)
Audio Input Capture (choose your audio input device)

See and be sure that OBS is recording mouse and computer screen
Go to the SETTINGS
Output TAB:

Set the Video Bitrate to you liking (I have 3000 / mbs)
Encoder to Hardware
Audio Bitrate to 320
Set your recording path to fit your needs
Recording quality: Same as stream or other
Recording format to .mp4 (it will be rather small file size)

Audio TAB:

Sample Rate to 48 khz
Channels to Stereo

Video TAB:

Base resolution to FULL-HD (1920×1080)
Output resolution to FULL-HD (1920×1080)
Common FPS value: 30 (at least when you are recording mouse movement)

That's about it!
The most important setting are in the main view: Sources and their settings. Then you can do more and fine adjust things in the official "settings" panel, like the output of your video size, location and quality. You can also adjust the sound recording device and its frequency.
Download Open Broadcaster Software (OBS) >
Happy recordings!
But yeah, thanks for reading and watching!
Share this article:
---
GEAR THAT WE LOVE, USE AND RECOMMEND
Follow OLOHUONETUOTANTO (Living room Productions):