How to HARDCODE Subtitles to Your Films
January 6, 2019 Tutorials
Hardcoding the Subtitles
What does it mean when somebody refers to "hardcoding" subtitles? — You've probably seen subtitles "welded" in to movies (or in other videos). So — I'll still twist the iron wire — that is, the subtitles are no longer a part of the video that you could normally put off with a few mouse clicks.

[In the image above, subtitles are "hardcoded" to the video, meaning subtitles cannot be turned off]
Sometimes you need to hardcode subtitles to your videos and a lot of questions have been asked about this matter through the Living Room Youtube Channel — that "how to hardcode texts into the video". Well — the problem started the idea of making a tutorial on the subject.
You can check the tutorial ABOVE!
Okay, how does the Hardcoding of the subtitles happen?
If for some reason you don't watch the tutorial above, I'll explain this to you. So, you can hardcode the subtitles (free of charge & on your home computer) with a program already familiar to us: VLC player! VLC is a surprisingly versatile and tough program — I may have mentioned VLC player in previous articles. With a VLC player you can encode subtitles, but you also can for example affect video and audio quality by specifying codecs, resolution, and other settings for the streamed / hard-coded video.
I'll also tell you in the tutorial how you can keep the STYLES (for the subtitles) when you are hardcoding  — that is, subtitles font size, color, and location, etc. From this below image you can see if the subtitle has so-called. own "styles" (below – blue, bigger font). If I can generalize, the subtitles normally are just a white font and with a much smaller font size than that blue font. Sometimes, behind the subtitles, there is a black — little transparent box to make the text more readable.

I've done a few tutorials about Aegisub (with Aegisub you can practically make subtitles to your films) — and this time too in the tutorial above I tell you how you maintain the styles made precisely with Aegisub (when you hardcode them to a video).
Well, now it's going to be a little bit technical, but many things come out by watching the tutorial. Breathe in for a moment before you go into the matter.
Step by step: How to Hardcode subtitles with VLC Player
1. Download VLC Player
First you must download a VLC player (I really recommend VLC for all people on earth!). That is, if ET still does not use VLC and even if it does not encode hard coding, download VLC still. Get a downloaded player here »
2. Learn more about VLC
Find out more about subtitle file formats supported by VLC here »
3. How to Hardcode
Put the video (video that you want to hardcode subtitles to) in an empty folder where you want to hardcode subtitles. In the same folder with the video, place the subtitle files .srt and .ass files. WHEN YOU HARDCODE WITH VLC it searches as a default the .srt file, that is, if you have the video and .srt file in the same folder — VLC encodes them together — regardless of file names. If you want to encode .ASS file (with styles), name it same as the video file name is.
Open a empty VLC. Click at the top bar Media ➡️ and under find Stream.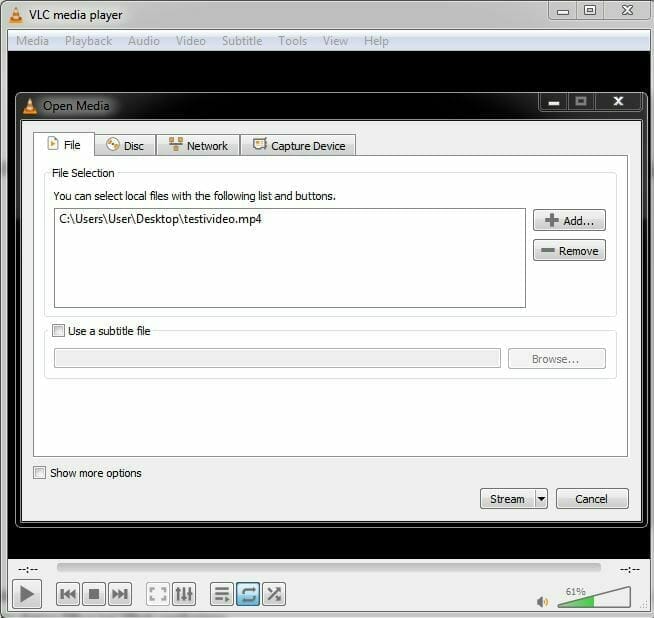 Add / Select the video you want to hardcode ➡️ Stream ➡️ Next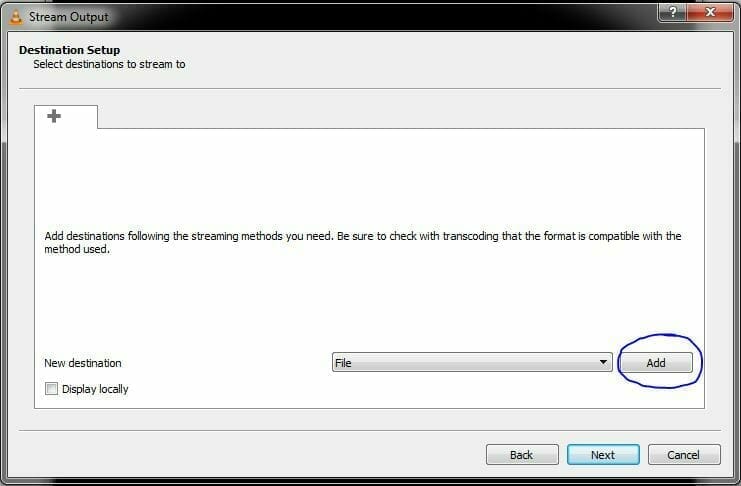 Select (New destination) menu "File" ➡️ Add / Add Browse ➡️ Rename the Video File to something you like ➡️ Next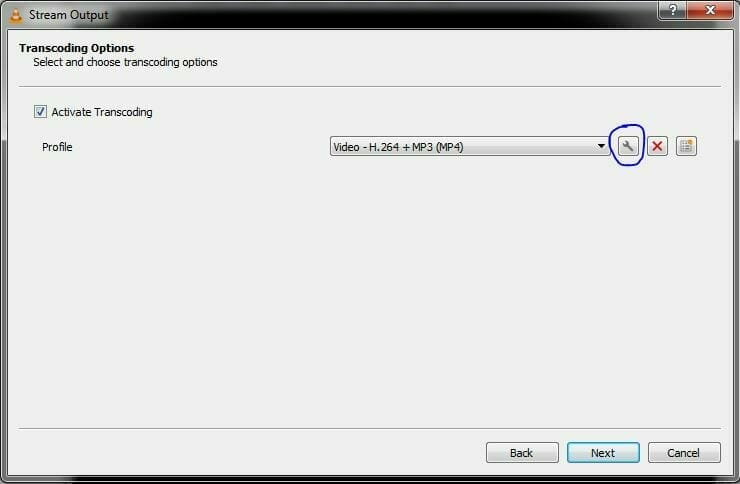 As a Profile (we use .h264 + .mp3 (.mp4)) ➡️ Press the wrench to access the settings.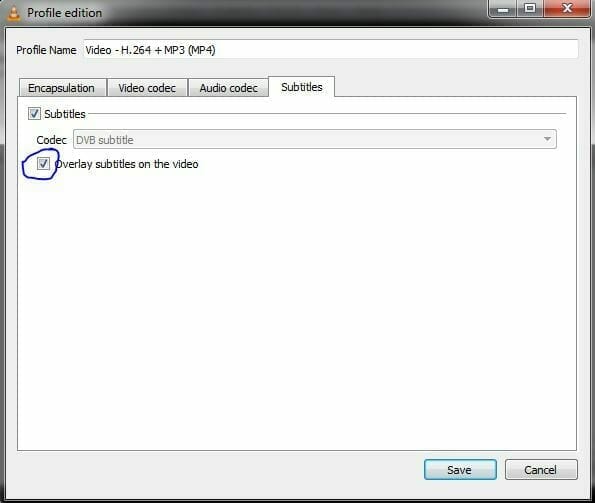 Subtitles TAB ➡️ Checkbox (overlay subtitles on the video)
Save / save.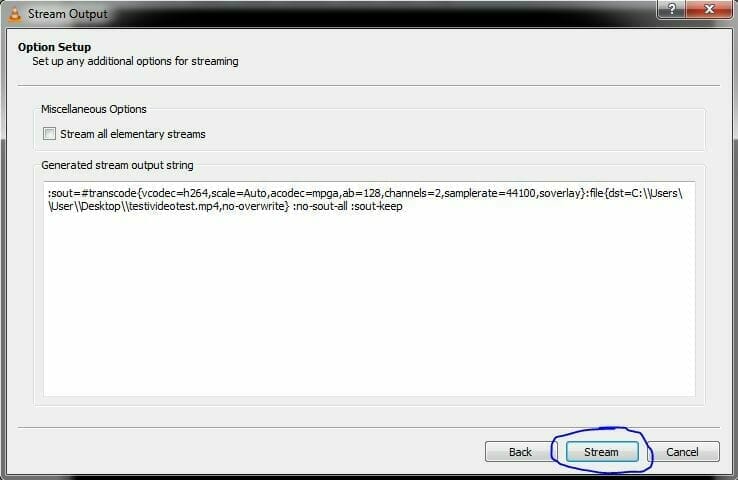 Last time press ➡️ STREAM! Then the video begins to export / print.
Watch your new video and check its quality. If the video is of poor quality, you can make modifications to it below the Video Codec TAB. If you did not get successfully hardcode the subtitles on the video with these instructions, just put me a message! But great if you succeeded!
Info about VLC:
VLC (originally VideoLAN Client) is a very useful multimedia player that supports multiple audio and video formats (MPEG-1, MPEG-2, MPEG-4, DivX, mp3, ogg, DVD, VCD, …). The program also supports several streaming procurements. VLC also acts as a server if you want to stream data over IPv4 or IPv6 networks.
Create subtitles automatically with Maestra
You can create the subtitles automatically with Maestra. You can also do voiceovers and transcriptions with Maestra (automatically). I am their affiliate so if you want to support my channel, please click the link above to register and check Maestra out. The first 30 minutes is FREE minutes as you start using Maestra.
► Try Maestra (create Subtitles automatically for your videos)
Conclusion
You can ask more at any time. Also read my previous articles. Hey, also remember to follow my channel in Youtube! And thanks for watching! I appreciate that.
Other articles to read:
Share this article:
---
GEAR THAT WE LOVE, USE AND RECOMMEND
Check OLOHUONETUOTANTO (Living room Productions):