How can YOU get your film to a movie theater screen – from a technical point of view?
April 18, 2018 Blog
With a zero budget to a movie theater screen
How can YOU get a short film or a movie to a movie theater screen – technically? Well, cinema projectors are of course running basic video files, but the theaters have their own file formats that they really favor / support: Digital Cinema Package (DCP). It's a shocking big file – it takes the hard drive space from hundreds of megabytes to hundreds of gigs, depending on the movie. DCP can be either done by yourself (if you know how) or pay hundreds – or even thousands of euros – for a third party to make your movie a DCP. There are, for example, some online services where you can make a DCP from your movie – but it really costs money.
Hollywood short film festival & DCP
About a year back I went to Hollywood to a Film Festival with my own short film and luckily, for that festival, they only needed a BLU-ray version of the movie. Since I could not make a DCP by my own at that time, I made a DCP through a web service and paid about 200€ for that. It's a big money for that someone just changes the file format to another (though of course you must know one-and-another thing about DCP and video).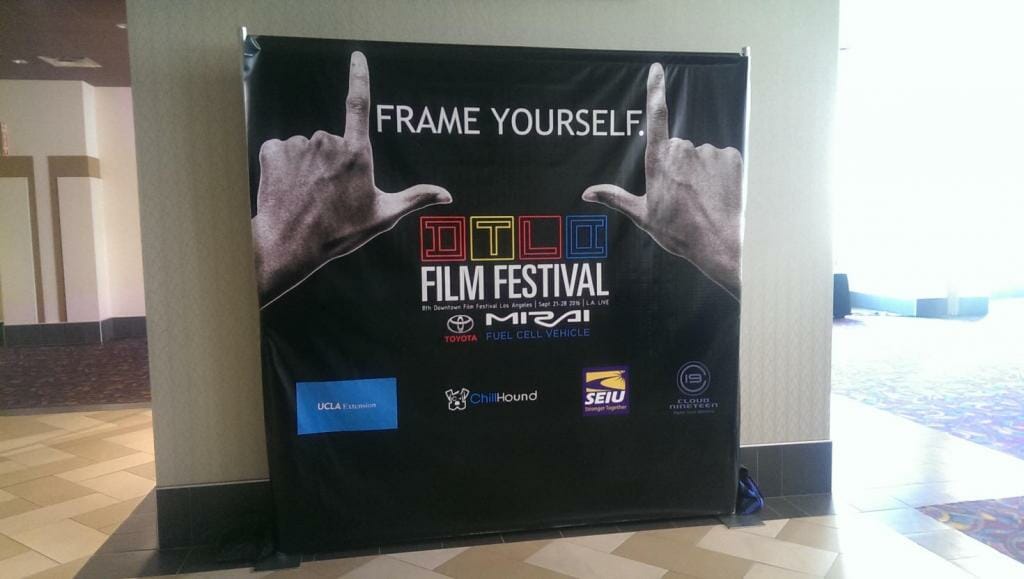 Well, because the money always goes to filmmaking from my own pocket – and thus we have had no external funding applied – I have examined this do-it-yourself-DCP -matter for some time. The research has yielded the result that, for example, we were watching the most recent short film (that we made) in a local movie theater with a DCP which I made by my own. So I saved a couple of hundred euros! "Woo and hoo"! In addition, I later noticed that this – the DCP made through the web service was actually worse to this DCP which I made.
How to make a DCP without third parties?
But yeah, my point in this post is that I did a long, about a half hour long tutorial (see below) on how you can actually create a DCP by yourself and how do you make sure that it performs qualitatively well – all that so that there will be no money spent on this process (since we naturally go with zero budget ;). I have divided the tutorial into three parts, so that there won't come so much info at once – and because that you may wish only to watch a certain part of the tutorial. I wish that these tutorials would help a few more fellow filmmakers to get their movie on a big screen and save few penny of money.
Here's the full tutorial
But here is the full tutorial: I have already made tutorial posts here (on our website) about the tutorial parts – but the first section of this full tutorial is about the backgrounds (of the whole DCP thing) and the other section is about how to really make a DCP (with DCP-o-matic) and the third is how to test the DCP on your home computer. Please enjoy.
Here is a link to my original post about this topic on LinkedIn >
Here's the half an hour tutorial on How to make a DCP for free
Share this article:
---
GEAR THAT WE LOVE, USE AND RECOMMEND
Follow OLOHUONETUOTANTO (Living room Productions):