50 Free Textures for After Effects and Your Next Video Project
June 3, 2018 Freebies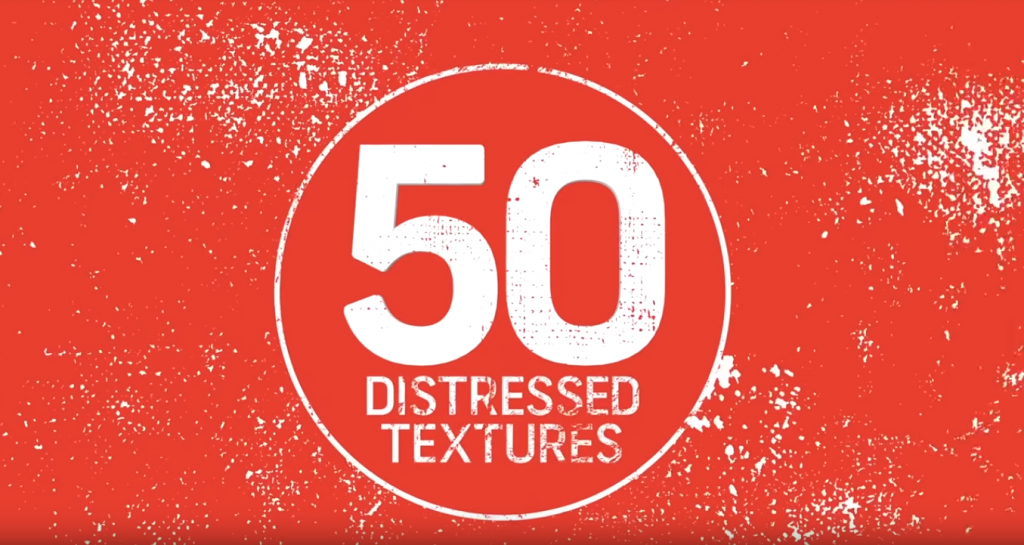 Download 50 free After Effects textures
Learn how to add distressed textures to your next logo project in After Effects with the simple steps in this video tutorial.
[Above video will show what you are getting on Downloading and how to add textures to your video project]
If you're trying to add a bit more flare to your own (or someone else's) logo, Shutterstock's latest freebie pack is here to help. These handmade distressed textures work perfectly with any Photoshop, Illustrator, Premiere, or After Effects project. You can download the free pack here.
So to use this in After Effects, you'll need to first find an animated logo or graphic — or any type of animation. You'll be applying the new texture on top of an existing logo or graphic.
How to add these textures to enhance your project
So, as you can see it's easy and fast – not so complicated.
Disclaimer
All credits of THIS article goes to Shutterstock's Rocketstock. Also – we have not written the most of the texts for this article, they are from the Rocketstock website. We just want to spread and share the word of freebies and free stuff around the internet – because we are doing our projects with zero budget.  
But anyways, thank you for reading this article! Share and like this article if the it had some positive impact on your life. Until next time!
Share this article:
---
GEAR THAT WE LOVE, USE AND RECOMMEND
Follow OLOHUONETUOTANTO (Living room Productions):